The Valley Forge Chorale is currently celebrating its 9th Season as a community organization. 
The inspiration of The Valley Forge Chorale came from many years of singing, directing choirs, and making music and many friends.  The dream of our Founder was to create a community choir dedicated to the love and enjoyment of choral music.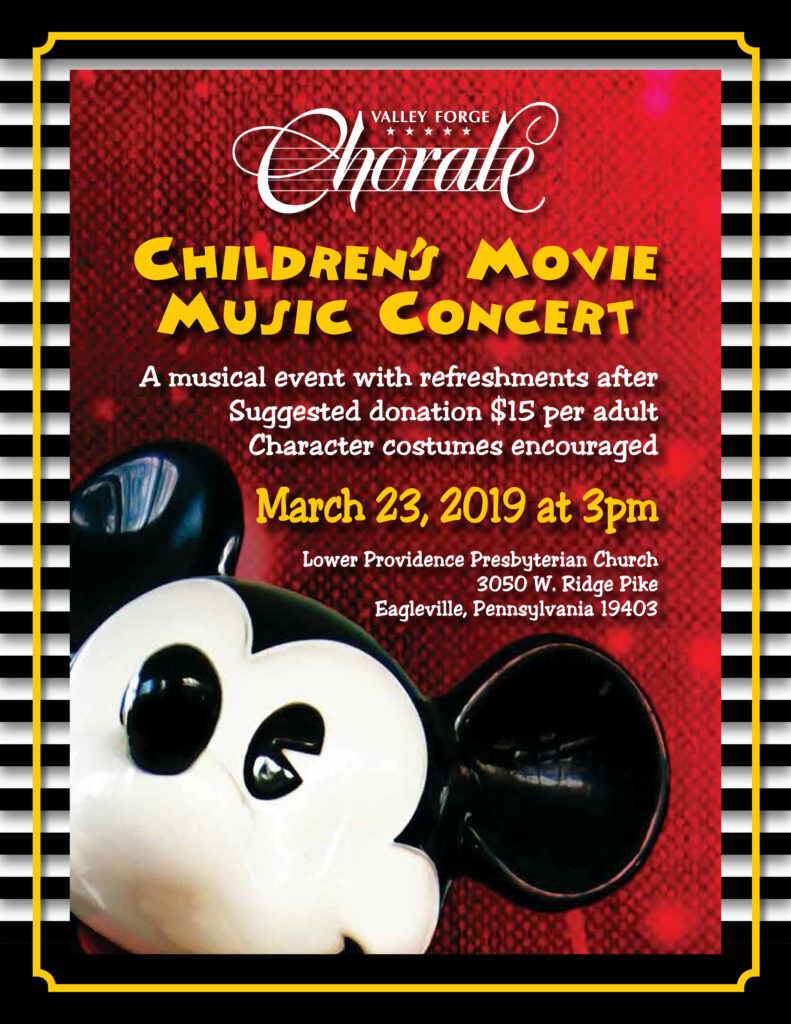 Children's Music Concert
March 23, 2019 3pm
Spring Concert
April 7, 2019 3pm
Enjoy Singing? Sing with Us!
The Valley Forge Chorale is always looking for new talent to add to the exceptional group of signers.  Rehearsals are Tuesday Evenings.